For more than 25 years, Crownland Developments has made a significant impact on the Australian landscape
while providing Australians with an opportunity to build their dream home. Over the coming years Crownland
Developments is committed to provide further 3,500 lots, becoming the best choice for both growing families
and first-time homebuyers alike. Let us help you build your future today.
Developing and selling over 1000 lots annually.
We are here to make your dream come to reality
We're passionate about creating highly liveable communities through
innovative thinking and a commitment to quality. Providing certainty
to our customers is of the highest importance and our leadership
team is directly involved in the success of every project.
Our combination of market knowledge, financial strength and longterm
relationships with our contractors and suppliers means we
deliver clients what we promise. Each new home or site creates an
opportunity for people to realise their dreams.
Our integrated, experienced team specialises in site acquisition,
planning and development, civil engineering, surveying, project
management and delivery, and sales and marketing. In addition to
projects undertaken in our own right, we have successful joint ventures
with Macquarie Bank, Capital Finance, Walter Construction Group,
Marsim Group and Citi Centre Group.
Our track record includes landmark projects such as Leppington Living,
Twin Creeks Golf & Country Club (residential and resort), Camden Acres,
The Lanes, Grey Oaks and Oaklands Schofields.
About our Founder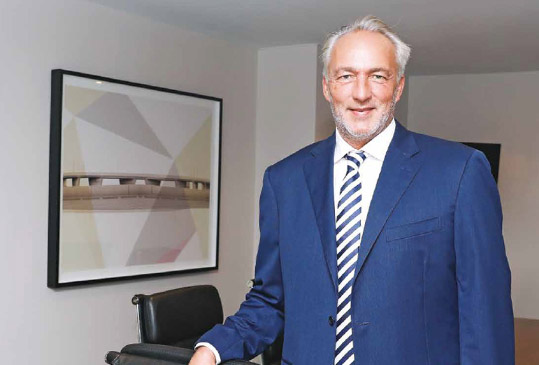 Founded by Andrew Wiesner in 1994, Crownland Developments has
delivered over thousands of residential lots as well as hundreds of
townhomes and apartments throughout Greater Sydney.
Prior to conceiving his own company, Andrew graduated from university with
a Land Economics degree and went on to work with some of the industry's
biggest names. His resume includes, JLL and AV Jennings which at the time
was the largest home builder in Australia.
Crownland takes its land supply role very seriously; our customers often buy
off the plan so it's important Crownland delivers on its promise. After all
these young families are putting their life savings in our hands and their
dreams for success along with it. It's a responsibility that Andrew and the
Crownland team take very seriously.
Under Andrew's leadership, crownland has become an industry leader in
Western Sydney and is one of the largest privately owned residential
development companies in Australia.